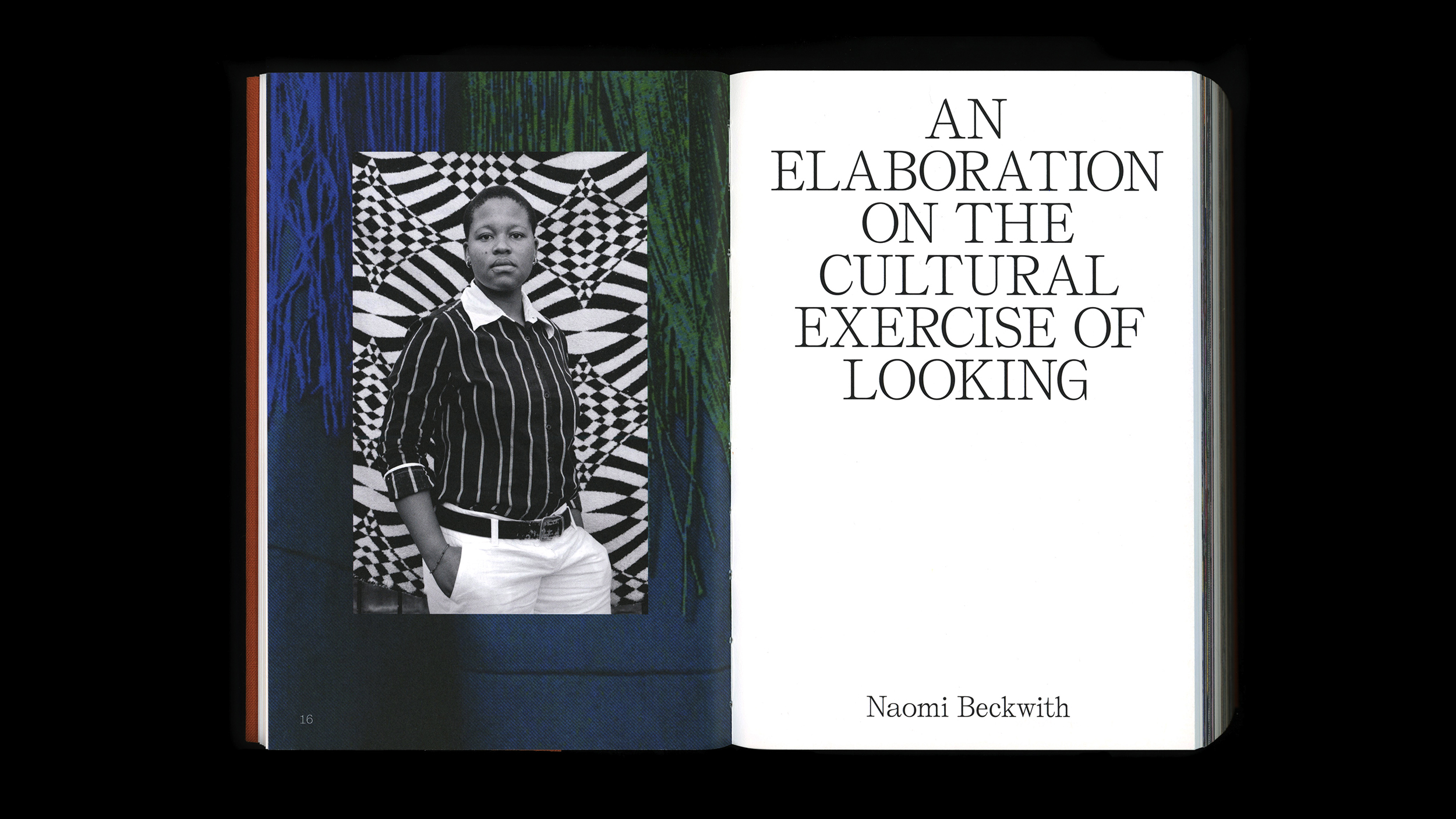 Duro Olowu: SEEING by Naomi Beckwith

Copublished by the Museum of Contemporary Art Chicago and DelMonico Books•Prestel.,
Designed with Renata Graw at Normal Studio, 2020
"Duro Olowu has a flair for unlikely combinations. A single collection by the Nigerian-born designer might include flowing candy-striped silks, metallic floral brocades, crushed velvets in high-voltage hues, leopard rosettes, and intricate geometric jacquards. The effect of these kaleidoscopic contrasts is not carnivalesque but cosmopolitan—a savvy blend of craft traditions spanning several continents, Western couture, and the effortless cool of icons ranging from Nina Simone and Miriam Makeba to Françoise Gilot and Amrita Sher-Gil. Olowu brings the same catholic eye to his curatorial practice, which recently found dazzling expression in "Duro Olowu: Seeing Chicago" at the Museum of Contemporary Art Chicago. Gathering hundreds of eclectic works from collections across the city, Olowu installed pieces by modernist heavyweights, international rising stars, and obscure talents alongside historical photographs and artisanal objects from Ghana, South Africa, and Gabon.
DURO OLOWU: SEEING
is a companion to the exhibition, but it's not exactly a catalogue. In lieu of sober documentation of the works on display, nearly all of the illustrations are full-page, full-bleed details. Paintings, fashion photos, and Olowu's iPhone snapshots appear cropped and layered. One spread juxtaposes a picture of three striding schoolgirls—wearing white socks, leather sandals, and bright-blue uniforms—with a vintage photo of American highway traffic overlaid with
Purple Hats
, a painting by the Israeli artist Elad Lassry depicting a crowd of chic Black women in lilac capes and feather boas. Short essays by MCA curator Naomi Beckwith, fashion historian Valerie Steele, and writer and curator Ekow Eshun chart the development of Olowu's distinctive eye, while curator Thelma Golden (to whom Olowu is married) interviews the designer. In keeping with Olowu's maverick ethos, the book also includes a poem and two delightfully eerie works of fiction by the painter Lynette Yiadom-Boakye—pieces that consider the acquisitive nature of collecting with a wry, refreshing skepticism. The format might pique readers hoping for a straightforward record of the show, but
Duro Olowu: Seeing
gives us something more unusual. By losing ourselves in its visual rhythms, we can better understand Olowu's singular aesthetic."
—ZOË LESCAZE, BOOKFORUM
416 pages with 353 illustrations with a 4-page cover and cloth dust jacket
STA 100 Winner
New York Times Best Art Books of 2020
AIGA 50 Books 50 Covers 2020 Winner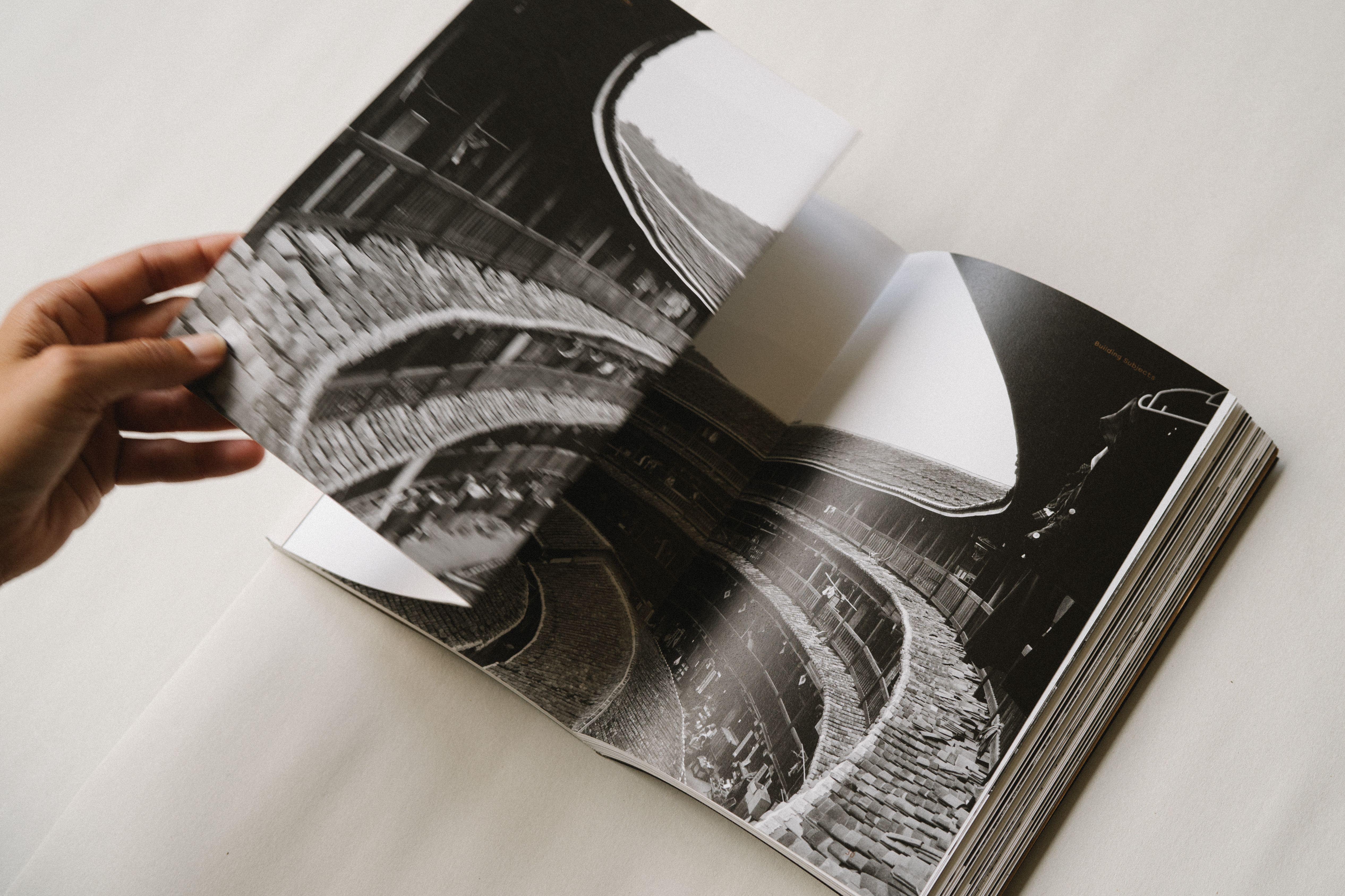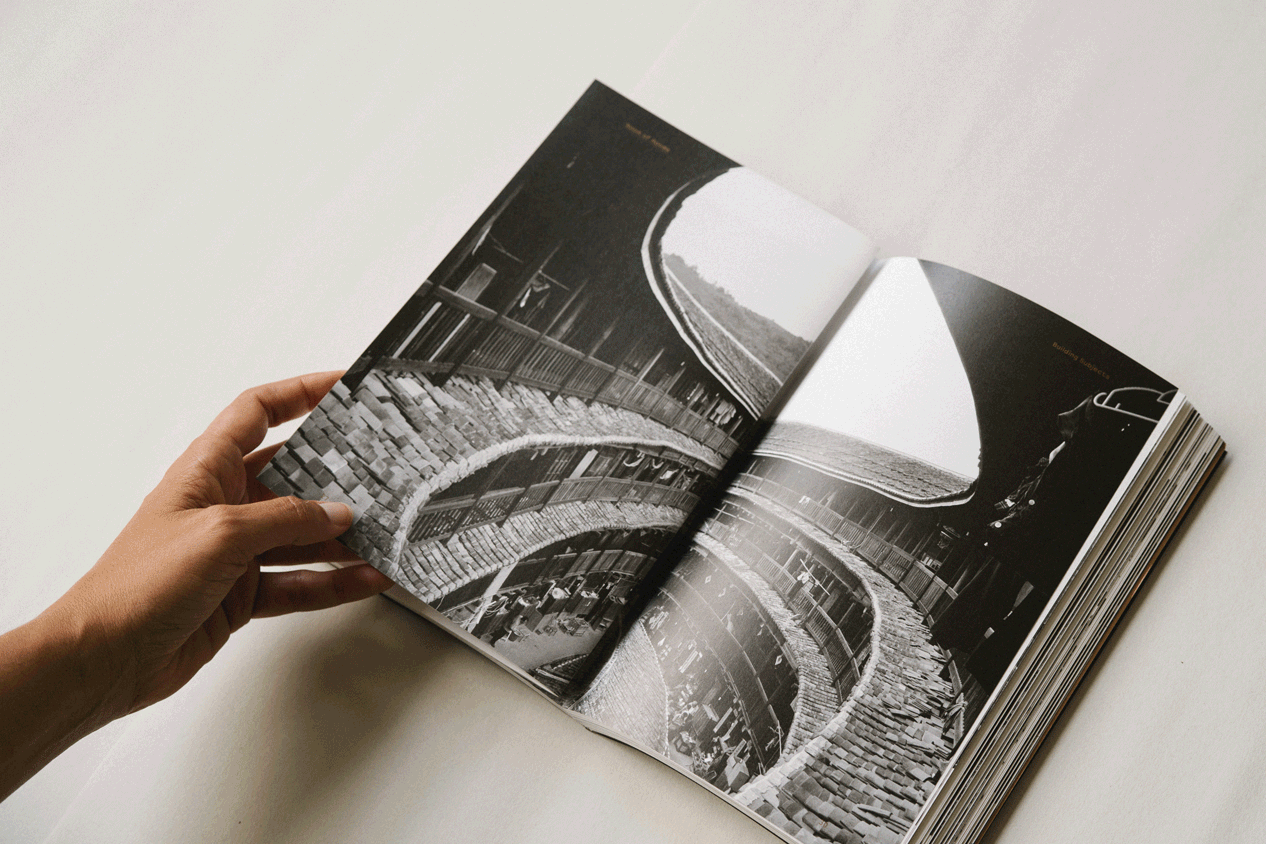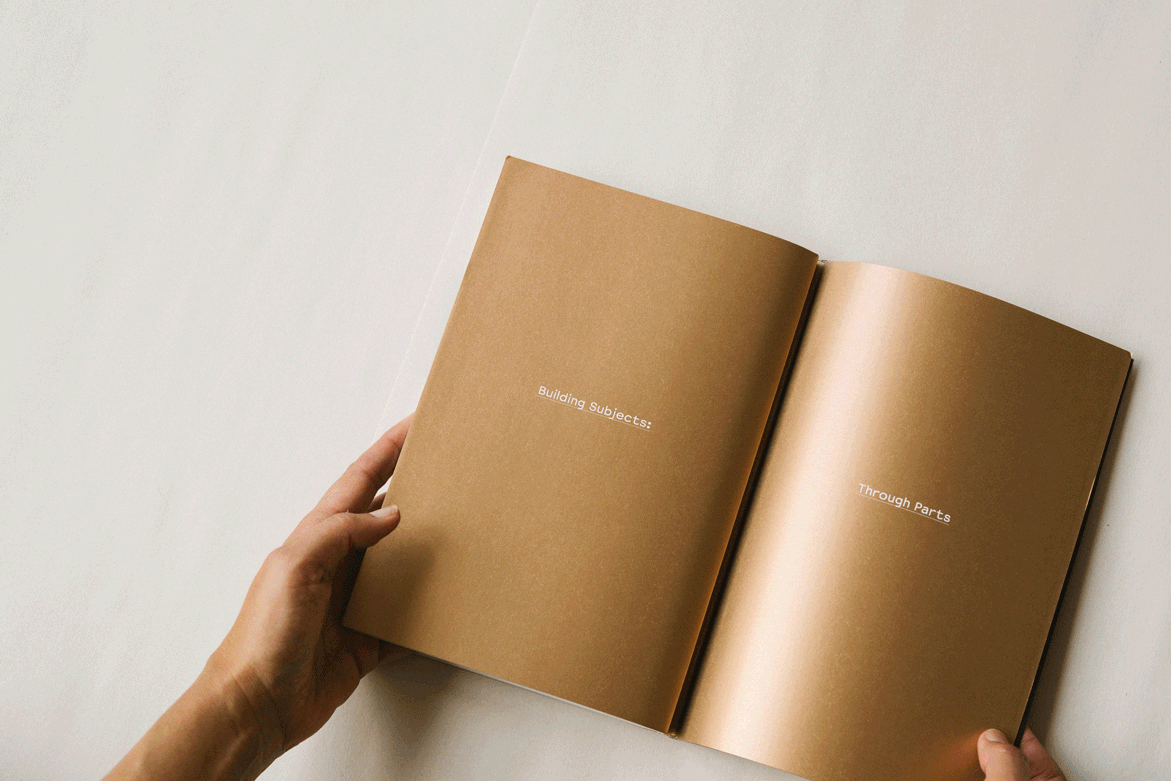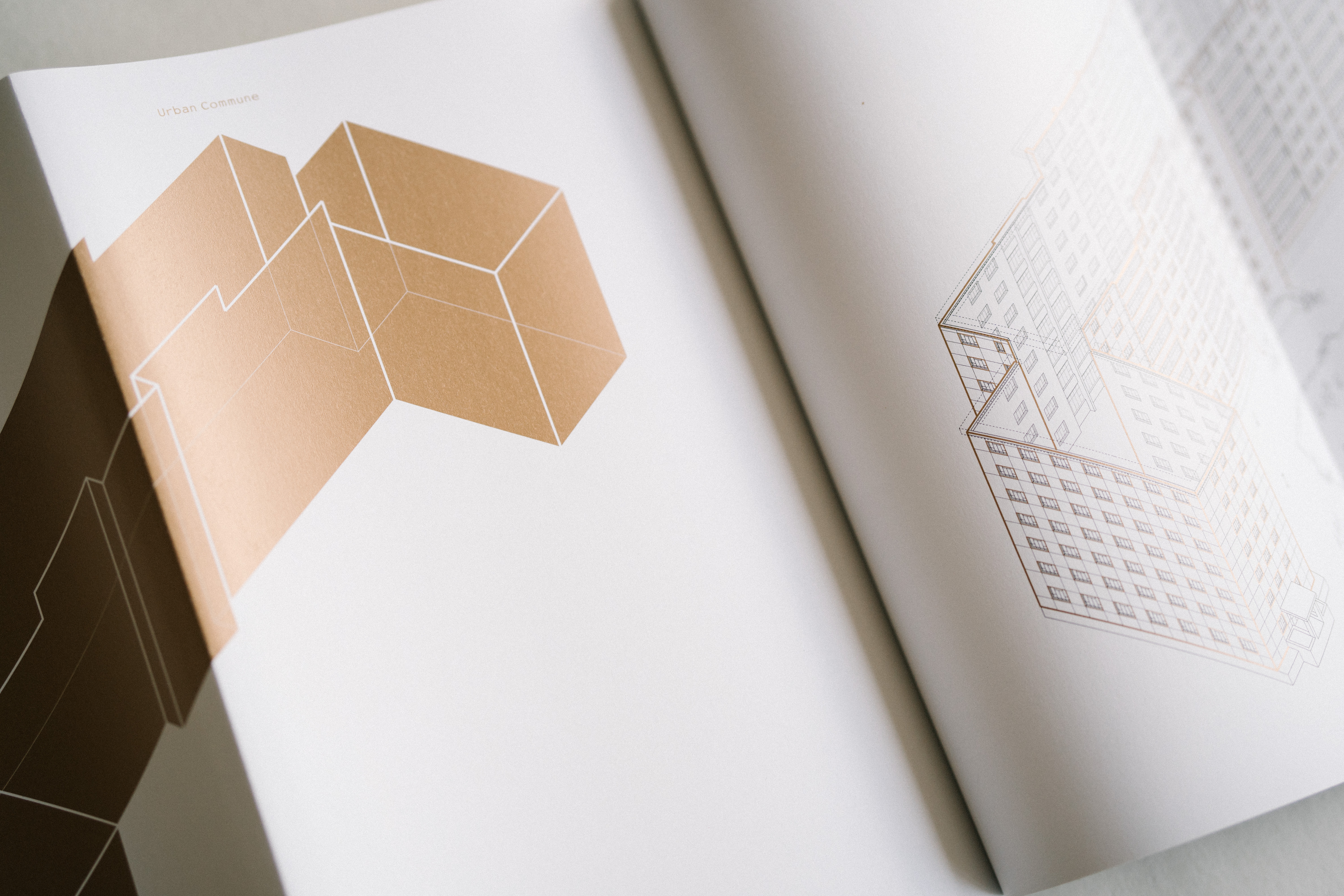 Building Subjects by Peter Yi

Published by Standpunkte
Designed by the Normal Studio & Some All None, 2019
"Building Subjects, the fourth issue of Standpunkte Magazine, is a collaboration between the architect De Peter Yi, the art historian Nancy P. Lin, and the graphic design studios Normal and Some All None. The publication revolves around collective housing in China, an architectural challenge expressive of the country's ongoing negotiations between its rich history and undetermined future. The study combines typological research with the modes of the architectural manifesto by establishing an exchange between cultural-historical observations, the consideration of contemporary socio-economic pressures, and evolving architectural aspirations. Through a close reading of spaces from monumental utopian communes in Beijing to round earthen dwellings in the Fujian province, Building Subjects stages collective housing as a key to residential architecture in China. The publication is simultaneously inward and outward looking, and this duality is also reflected in its meticulously composed layout: documentary photography and detailed axonometric drawings are juxtaposed to establish a correspondence between old and new, between reality and projection."
Documentation: Alexa Viscius
50 Books 50 Covers 2019 Winner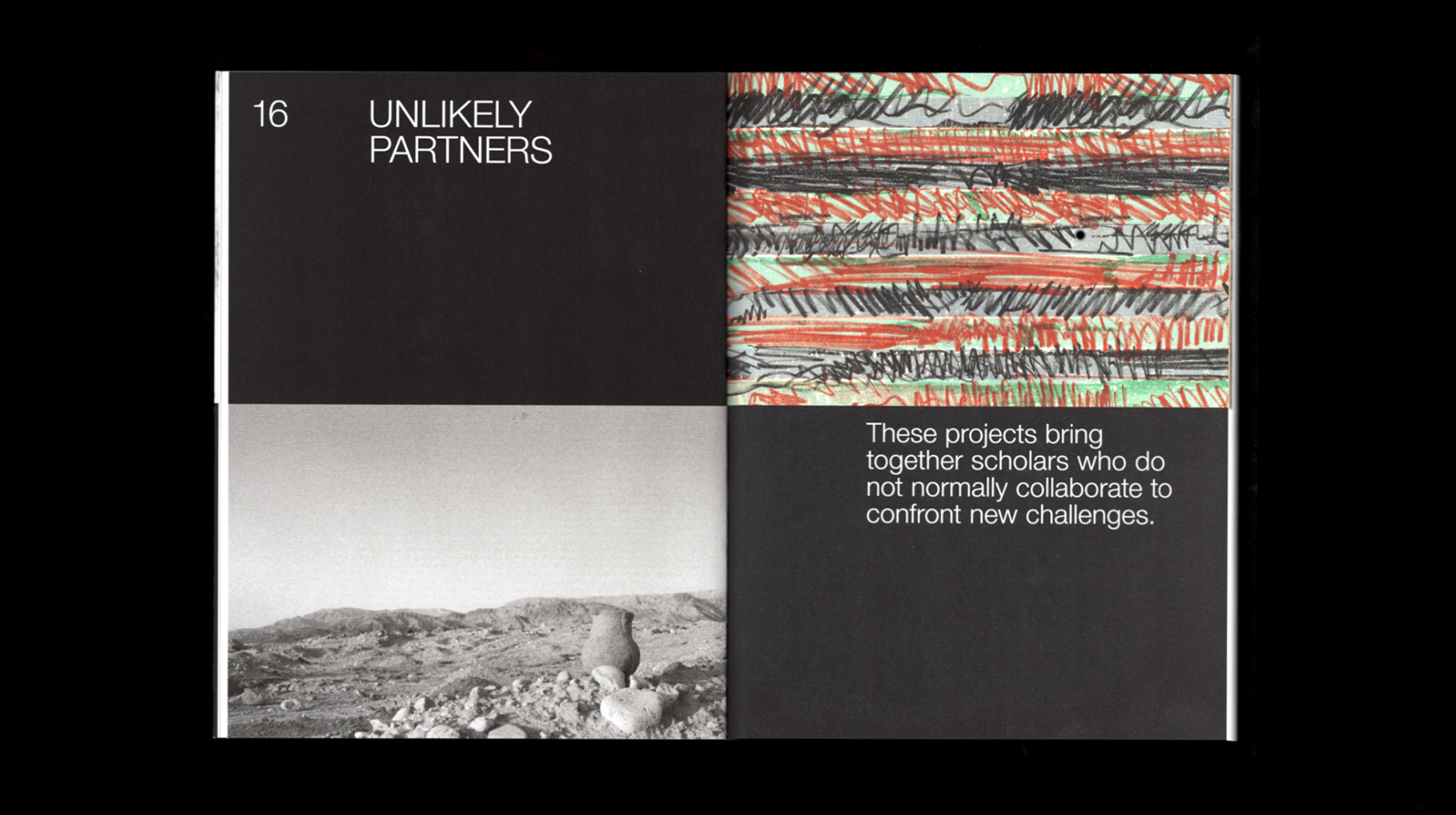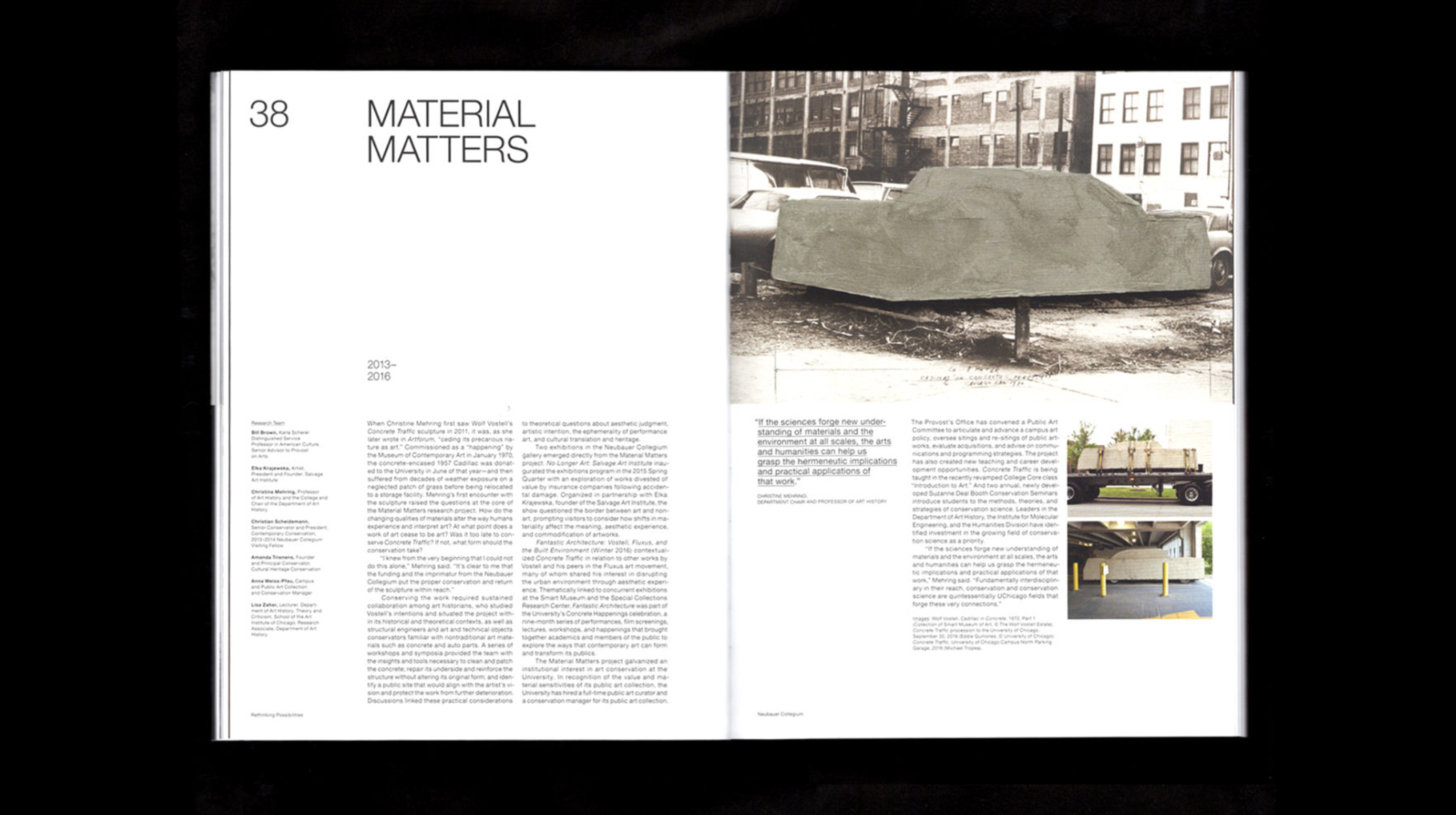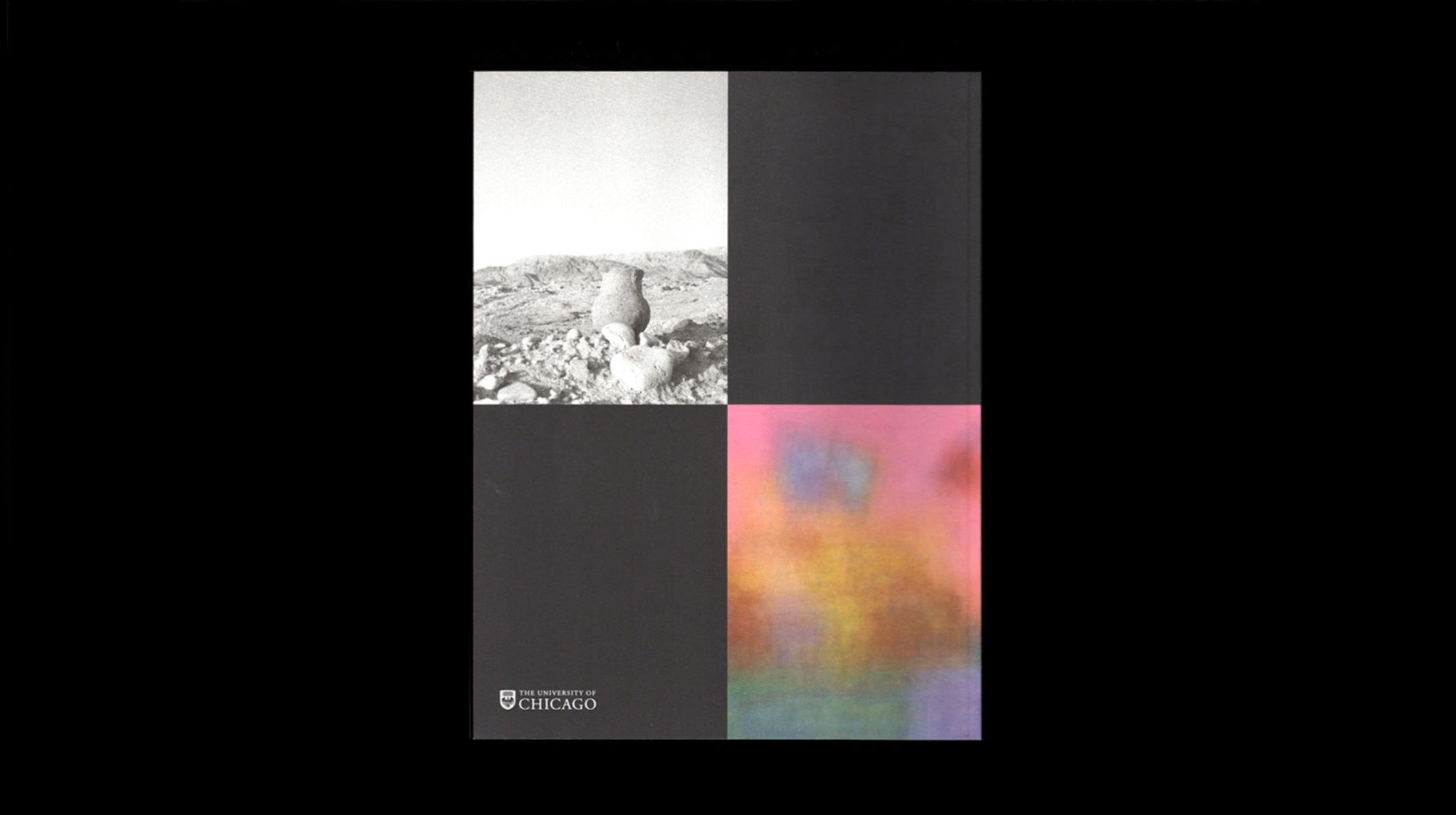 Restless Inquiries

Report for The Neubauer Collegium for Culture and Society at The University of Chicago
Designed by the Normal Studio, 2018